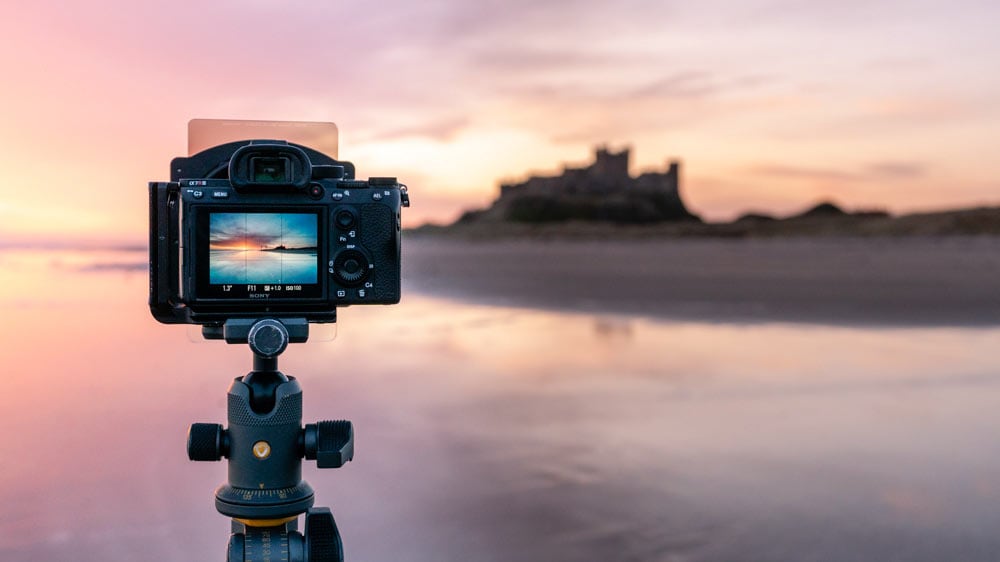 For the week preceding the announcement of the Sony FE 20mm f/1.8 I was out shooting with the lens in Suffolk and Northumberland to capture images to accompany my review of the lens on Tech Radar. Scroll down to check out some of the images I took and to read about some of the features of the lens.
The Sony FE 20mm f/1.8 is incredibly compact and lightweight, so as well as being ideal for landscape photography, it's also perfect for astro photography thanks to the fast maximum aperture and excellent image quality.
Sony FE 20mm/f1.8 example images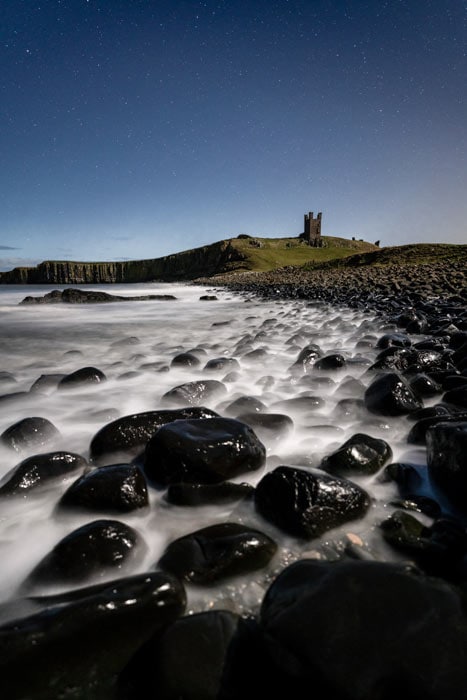 Day for night astro photography at Dunstanburgh Castle
Intentional camera movement at sunrise on Bamburgh Beach
Minimalist composition of Shingle Street
Long exposure of derelict boats at Pin Mill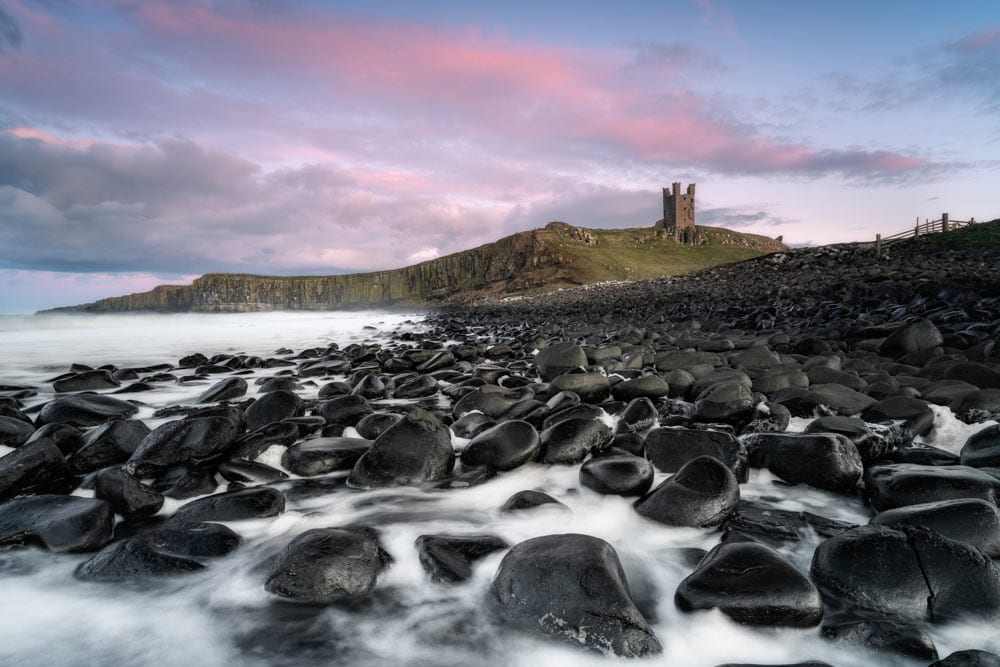 Long exposure of Dunstanburgh Castle at high tide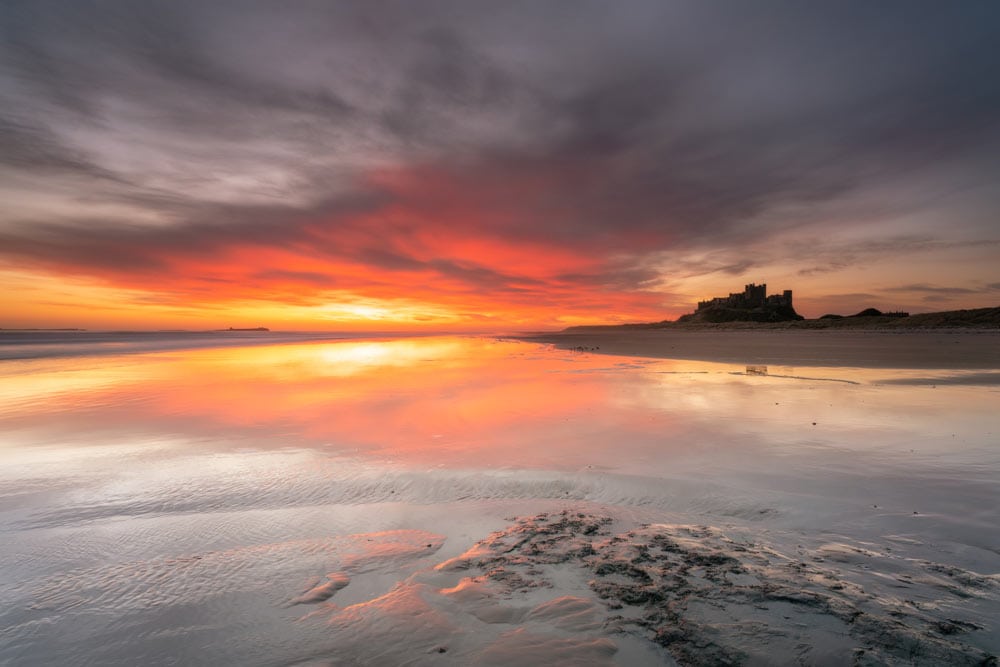 Sunrise reflections on Bamburgh Beach with Bamburgh Castle in the background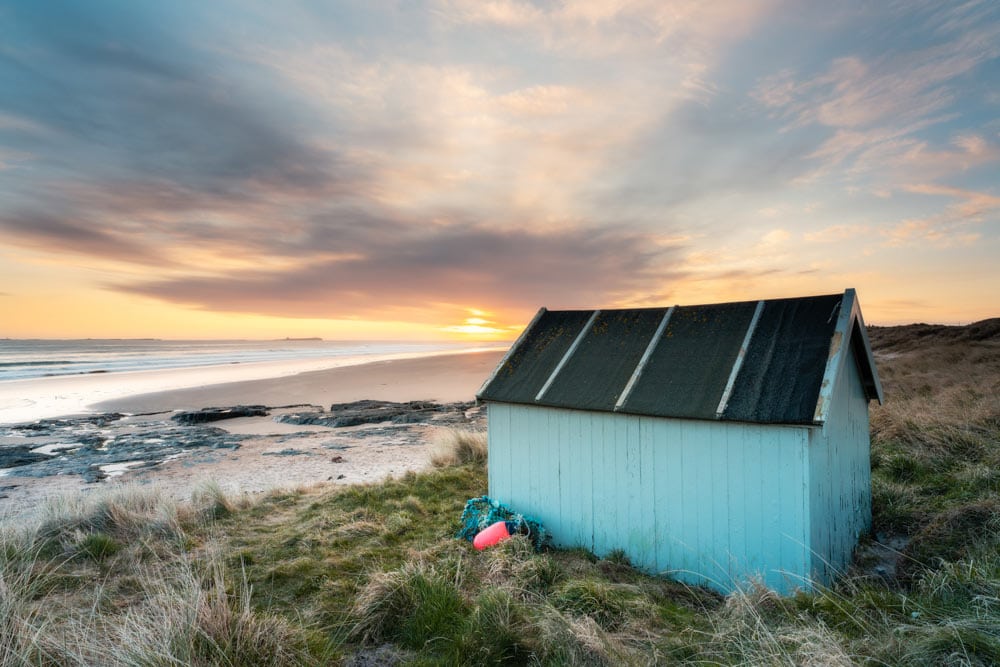 Fisherman's shed on Bamburgh Beach just after sunrise
Sony FE 20mm/f1.8 features
A compact high-resolution 20mm F1.8 prime
Sony's latest optical technology achieves impressive corner-to-corner resolution from maximum F1.8 aperture in a large-aperture wide-angle prime lens. It is also remarkably compact. Matched with an E-mount body this lens makes up a mobile system with outstanding AF performance, control, and reliability for a wide variety of shooting needs.
Superb AF speed, precision, and tracking
Two XD (eXtreme Dynamic) Linear Motors easily keep up with Sony's high-speed camera bodies, taking full advantage of their AF speed, precision, and tracking potential. New control algorithms make it possible to drive the lens's large focus group smoothly and without delays for responsive, silent, low-vibration autofocus.
Fluorine front element coating
The front lens element features a fluorine coating that repels water, oil, and other contaminants, while making it easier to wipe off any contaminants or fingerprints that do become attached to the lens surface.
Compact and lightweight for enhanced mobility and handling
An advanced optical design that includes two AA elements is supported by a refined mechanical system in a G Lens that weighs just 373 grams (13.2 oz.). Small size and light weight enhance mobility when used with compact E-mount bodies, and make up a well-balanced system that is ideal for use on gimbals or accessory grips. The FE 20mm F1.8 G is a versatile lens for a wide variety of still and movie shooting situations.
Dust and moisture resistant
A dust and moisture resistant design provides the reliability needed for outdoor use in challenging conditions.
Switchable aperture ring click stops
In addition to providing the fast response required for professional application, the aperture ring includes a switch that turns its click stops on or off: ON for tactile feedback when shooting stills, or OFF for seamless, silent control when shooting movies.
Natural, linear manual focus response
Linear Response MF ensures that the focus ring responds directly and linearly to subtle control when focusing manually. Focus ring rotation translates directly to a corresponding change in focus, so control feels immediate and precise.
Sony's movie technology supports advanced moviemaking
Moviemaking advantages include fast, precise AF and tracking provided by the lens's XD Linear Motors, an ultra-wide 20mm angle of view on full frame bodies (30mm on APS-C bodies or with Super 35 angle of view settings), a bright F1.8 maximum aperture, compact and lightweight design, excellent close-up performance, and more. In addition to the lens's small size and light weight, its internal focus design makes it convenient for use on compact gimbals or grips for vlogging and other applications.
Sony FE 20mm/f1.8 specifications
Mount: Sony E-mount
Format: 35mm full-frame
Focal-Length: 20mm
35mm equivalent focal-length (APS-C): 30mm
Lens Groups / Elements: 12-14
Angle of View (35mm): 94°
Angle of View (APS-C): 702°
Maximum aperture: f/1.8
Minimum Aperture: f/22
Aperture Blades: 9
Circular Aperture: Yes
Minimum Focus Distance: 0.19m (AF), 0.18m (MF) (0.63ft (AF), 0.59ft (MF)
Maximum Magnification ratio (x): 0.20 (AF), 0.22 (MF)
Filter Diameter: 67mm
Image stabilization (SteadyShot): (body-integrated)
Dimensions (W x H x D): 73.5×84.7mm (3 × 3 3/8in)
Weight: 373g (13.2 oz)
---
Learn about my 1-2-1 training sessions
Check out my Photoshop tutorials on my blog, or visit my YouTube channel where you can subscribe to stay up to date with new videos www.youtube.com/jamesabbottphoto
To take a look at more of my landscape photography click here
Subscribe to this blog