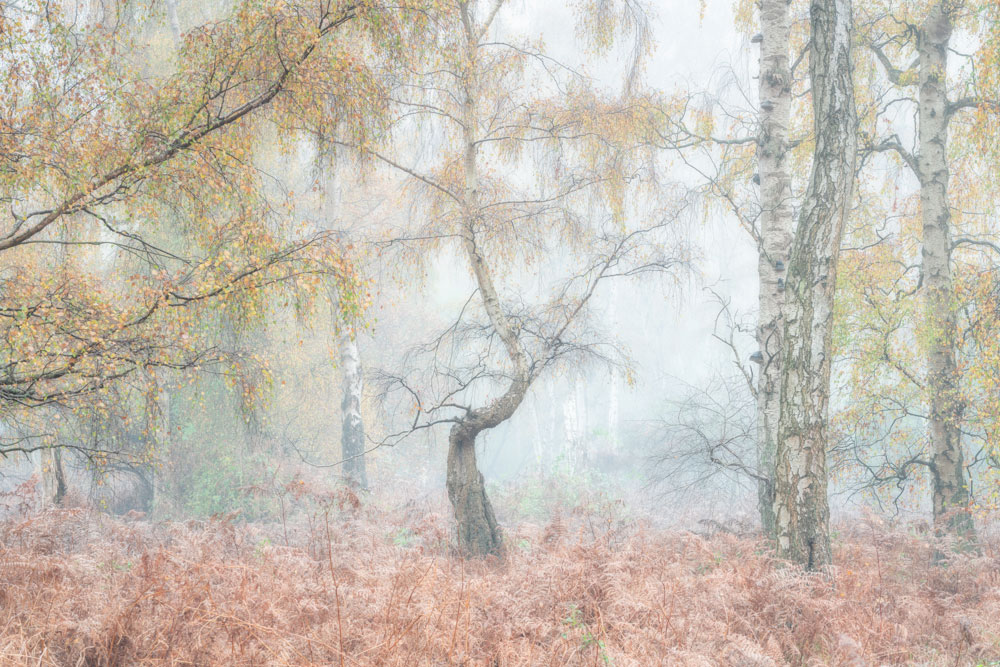 Holme Fen National Nature Reserve covers a large area of 657 acres near Peterborough in Cambridgeshire, and is home to the largest silver birch wood in the UK. At 2.75 metres below sea level it's the lowest point in Great Britain, and it's also a Site of Special Scientific Interest thanks to being home to wildlife, insects marsh plants and over 500 types of fungi. For photographers, it's the best woodland location in Cambridgeshire and attracts landscape photographers from all over the UK.
Holme Fen tips
Holme Fen is an amazing location for woodland photography on any day, but it's misty autumn mornings that produce the most eye-catching results when the leaves on the silver birches are bright orange. Spring and winter can also look great on misty mornings, and in winter a covering of frost is always a welcome feature.
The best time to shoot at Holme Fen is just after sunrise because you need the sun to have risen for the below sea level location to be lit. On some misty mornings the sun will break through the mist to create dramatic contrast, while on others the mist is too thick and you can enjoy soft pastel colours in the landscape.
When visiting, make sure you wear a pair of wellies because some parts of the location are extremely muddy. Plus, when the grass is wet on a cold misty morning wellies will keep your feet warm and dry.
In terms of photo gear, make sure you have a telephoto lens such as a 70-200mm or 100-400mm so you can zoom into distant trees without walking through and damaging the bracken. Another advantage of shooting with a telephoto lens from a distance is that your images won't suffer from converging verticals.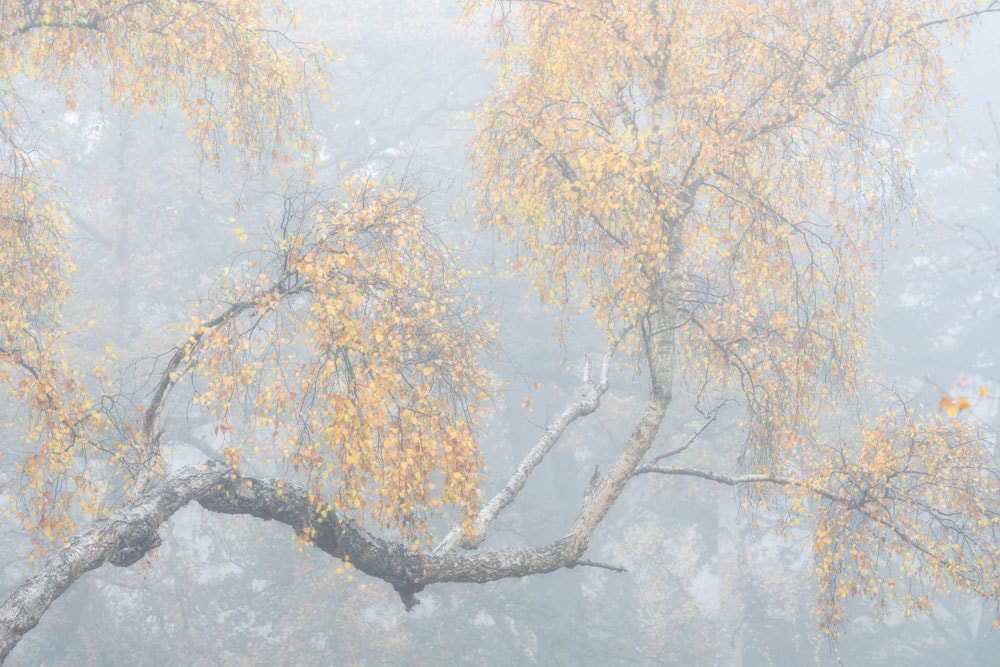 Discover Holme Fen
The map below can be used to locate Holme Fen and where to park. Since it covers such a large area, you typically need to visit the location several times to be able to explore the whole area. Click on one of the car parks to drop a pin on Google Maps to find directions to Holme Fen.
More Holme Fen Images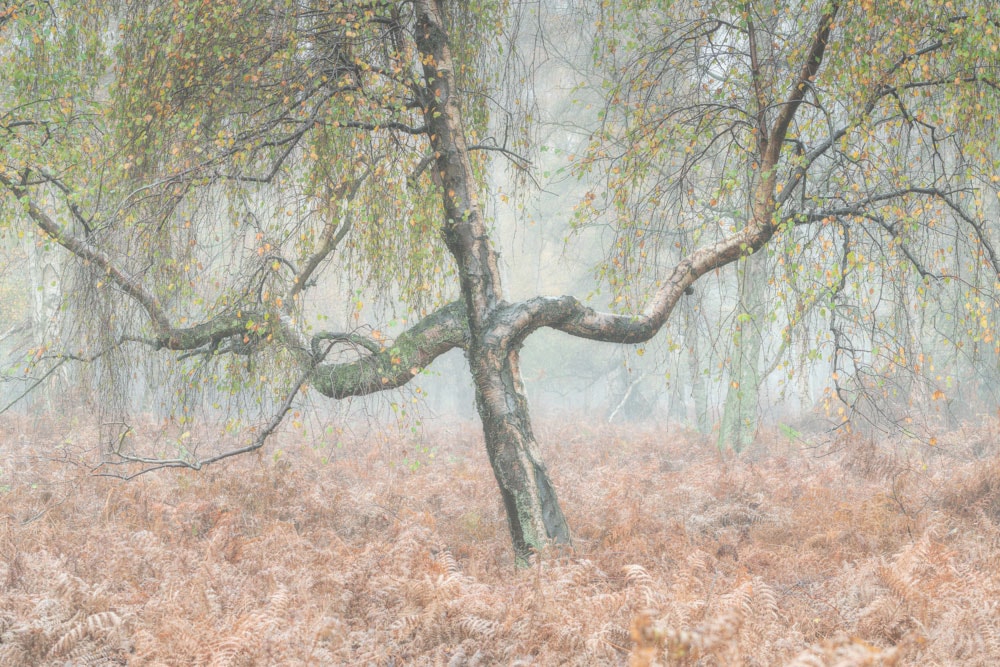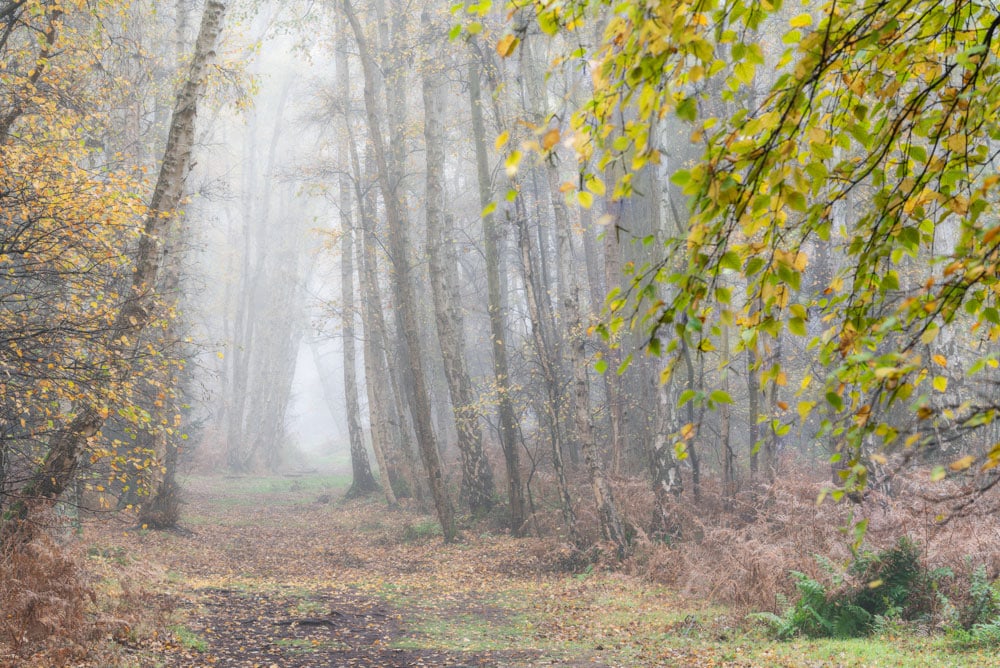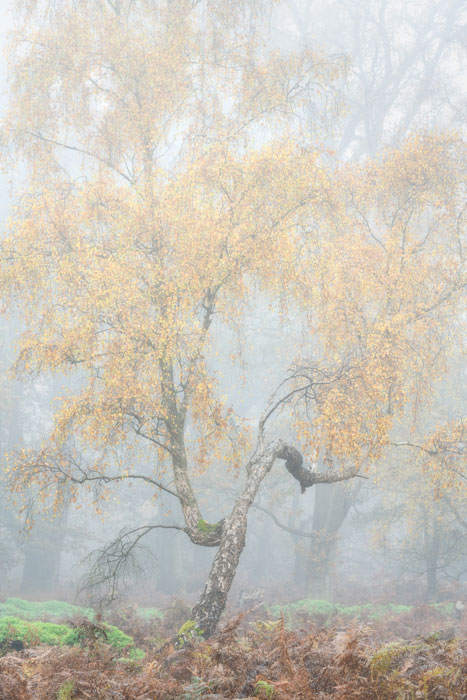 For more information about Holme Fen National Nature Reserve visit www.greatfen.org.uk/holme-fen
---
If you enjoyed this post you can support this blog on Ko-fi here
Improve your Photography, Photoshop and Lightroom skills with a 1-2-1 training session
Check out more of my Photoshop tutorials on my blog, or visit my YouTube channel where you can subscribe to stay up to date with new videos www.youtube.com/jamesabbottphoto
To take a look at my landscape photography click here
Subscribe to this blog