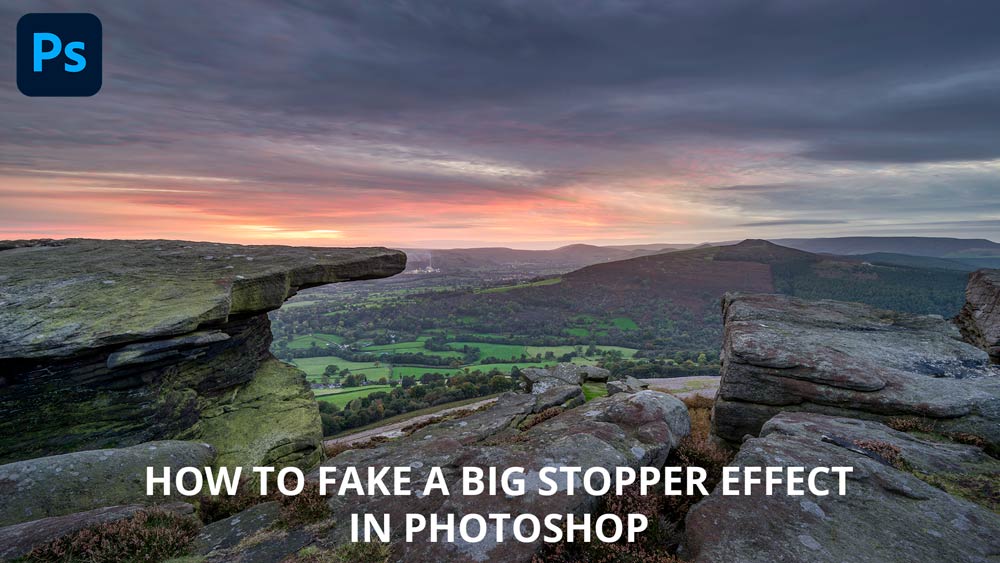 Capturing motion in the scene when shooting landscapes is the perfect way to add a sense of dynamism to your photography. For those occasions where you don't have an ND filter with you, learn how to create a fake Big Stopper effect in Photoshop using this simple technique.
How to shoot the images
To mimic the effect of an ND filter or big stopper in Photoshop you'll need roughly 10 images of the same scene with the camera on a tripod, taken at intervals that can be merged together using the technique in the video. Shutter speed can be any duration, so whether it's 1/125 sec or 30 seconds, the effect will still work.
If the movement is fast, like a waterfall you can shoot the 10 shots in quick succession. But, if movement is slower, such as clouds moving through the sky, you may need to take a shot every 30-60 seconds to capture enough movement between each shot for the effect to work.
This technique is great when you don't have an ND filter or Big Stopper with you when shooting because it means you can capture the type of image you're aiming for, but it's certainly no substitute for using a filter. The effect looks good, but it's not as good as a real long exposure. Plus, for every single image you create you have to take 10 shots so that's using 10 shutter actuations where only one would normally be needed.
Fake big stopper effect in Photoshop
Before & after images
The technique creates a good effect that achieves the look of a longer exposure than that used at the time of shooting, but it's not quite as good as a real long exposure taken with an ND filter of Big Stopper attached to the lens.
Before

After

---
The Digital Darkroom: The Definitive Guide to Photo Editing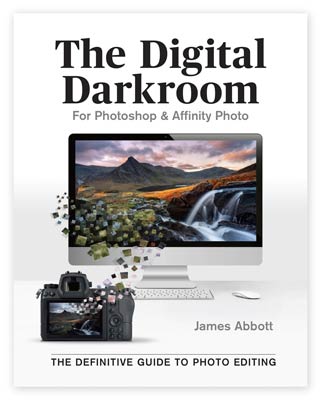 My book, The Digital Darkroom: The Definitive Guide to Photo Editing is now available. Photo editing is a vital part of the image-making process. Just as darkroom techniques were important skills to learn in the days of film, a clear understanding of post-processing is now key to getting the most out of your digital pictures. Easy to follow and accessible for readers of all levels of knowledge, The Digital Darkroom is the definitive guide to post-processing for users of Adobe Photoshop and Affinity Photo.
To find out more and order your copy click here
---
Improve your photography and Photoshop skills with a 1-2-1 training session
If you enjoyed this post you can support this blog on Ko-fi here
Check out more of my Photoshop tutorials on my blog, or visit my YouTube channel where you can subscribe to stay up to date with new videos www.youtube.com/jamesabbottphoto
To take a look at my landscape photography click here
Subscribe to this blog