Graduation season is a busy time in Cambridge with 31 individual colleges and Anglia Ruskin University all seeing students complete their courses. At the graduation ceremonies there are always photographers on hand to take portraits against plain backgrounds. But if you'd like a more refined set of graduation portraits, take a look at my Cambridge University graduation photography service.
Cambridge University graduation photography
A personalised approach to photography always provides the best results. And with the stunning college grounds available as a backdrop, this approach always looks fantastic. A 1-2 hour photography session costs just £349. This is the ideal way to get some unique and relaxed portraits at a Cambridge location of your choice. You'll get 30 expertly processed photos in both in colour and black & white, which will be transferred to you online.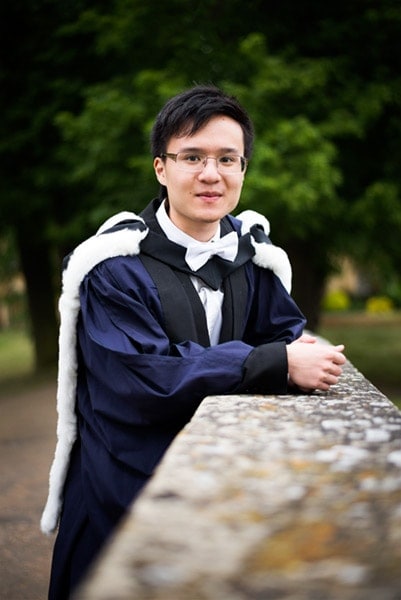 Early evening light is ideal for this type of portrait session
For the portrait session featured on this page I was contacted by a gentleman from Hong Kong who's son was graduating from Trinity College. He unfortunately had to return home before the graduation ceremony, so a portrait session was arranged to capture the occasion before this time. A graduation gown was hired, and permission sought from the college to shoot on the grounds. The shoot was fun and relaxed, and the client was extremely happy with the final images.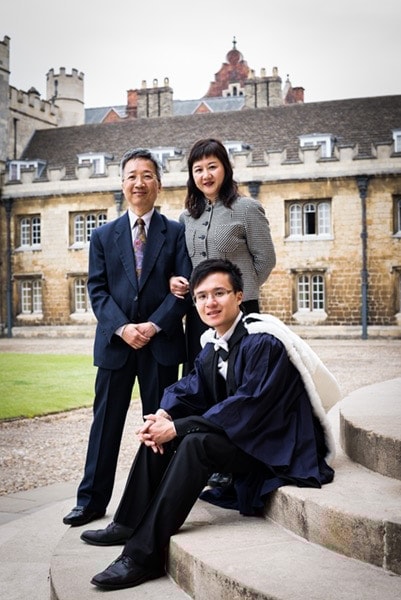 With college buildings in the background images have a greater sense of location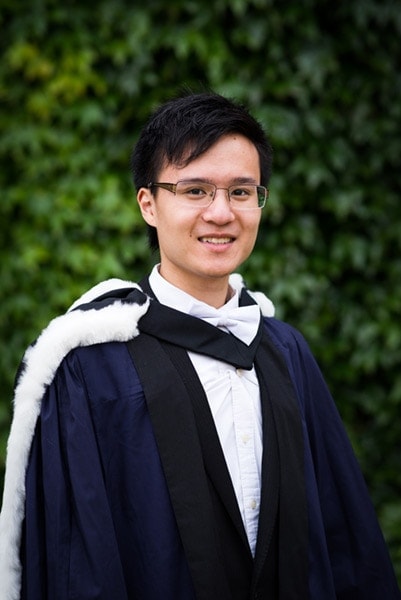 A simple head and shoulders portrait with a defocused natural background
What's included
A 1-2 hour portrait session £349
30 photos in both in colour and black & white
Images will be transferred to you using an online cloud service
Advice about where to get the best prints
To find out more about my Cambridge University graduation photography services and to get in touch click here.
Subscribe to this blog