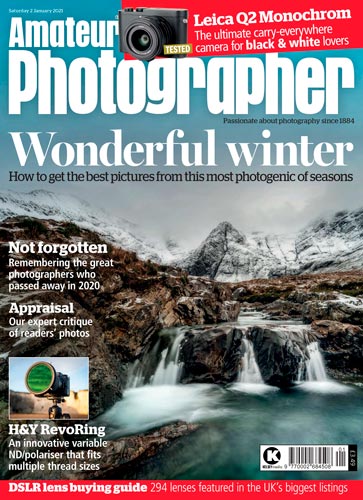 One of my images of the iconic Fairy Pools on the Isle of Skye in Scotland was used on the cover of the 2nd January 2021 issue of Amateur Photographer magazine. The cover image accompanies an winter landscape photography article I produced, which included tips for shooting in winter and inclement weather where filters can't be used. See below for the original image and the winter landscapes feature.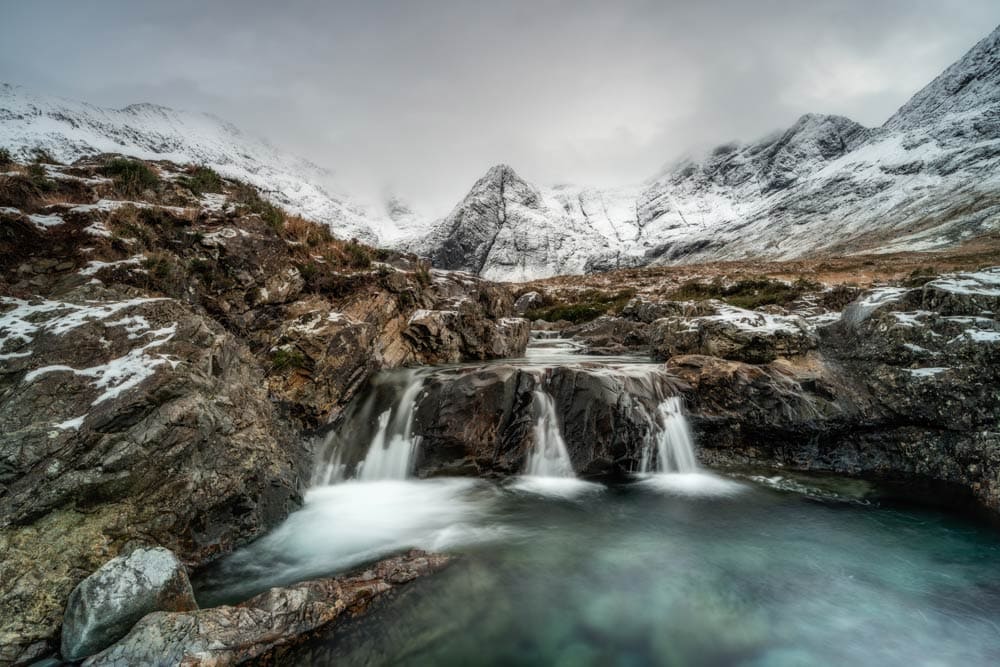 Above is the original image that was used for the cover, and despite there being an upright version using the landscape image meant that the designer had more scope for cropping to make space for coverlines by including the rocks on the left. These occupy much less of the frame in the portrait version.
Winter landscapes feature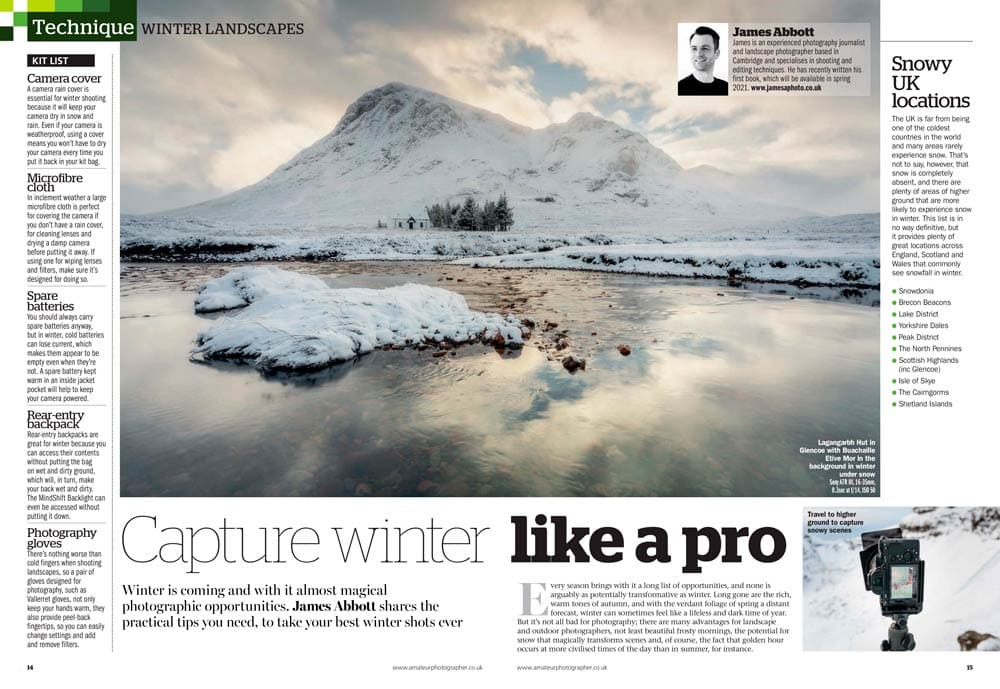 The first spread introduced the article as well as listing essential kit for shooting landscapes in winter, as well as a list of UK locations that are most likely to experience snow during winter.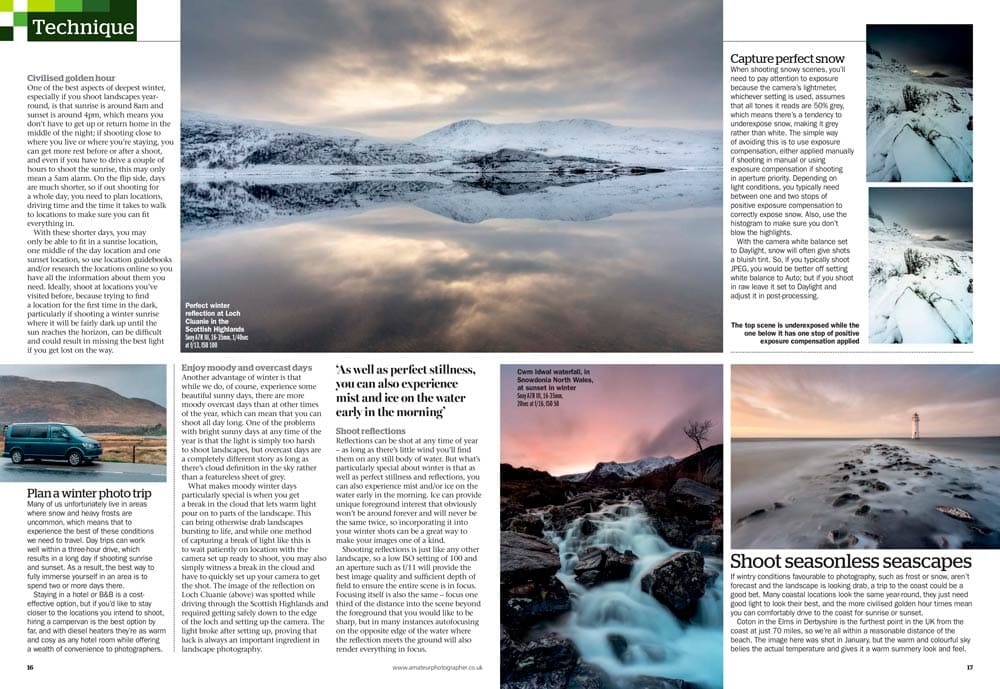 The second spread expands on points made in the introduction with general tips for making the most of the season in a variety of situations and locations.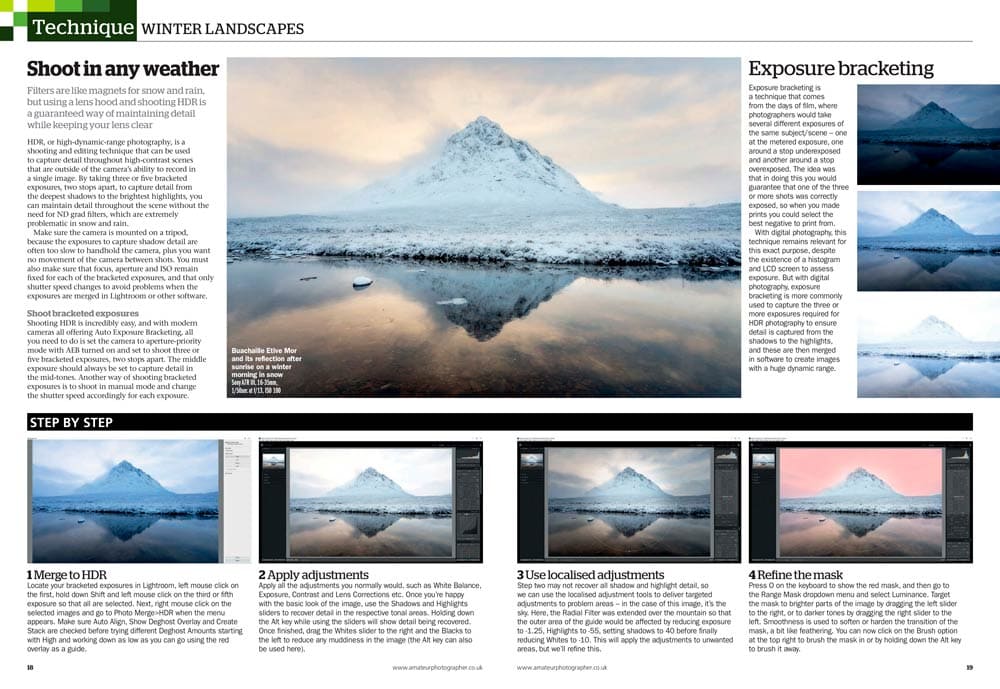 When it's raining or snowing, it's difficult to use drop-in filters such as ND grads because they're like a magnet for water droplets, so the third spread focuses on shooting and  editing HDR images to maximise detail in high contrast scenes. You can, of course, hold an umbrella over your camera to protect filters from snow and rain, but this only works when you're static. Holding an umbrella to protect filters makes it difficult to move around a lot while shooting, which is why shooting HDR can be a great option when images are processed with care so they look natural.
Amateur Photographer cover 2 Jan 2021
---
If you enjoyed this post you can support this blog on Ko-fi here
Improve your Photography, Photoshop and Lightroom skills with a 1-2-1 training session
Check out more of my Photoshop tutorials on my blog, or visit my YouTube channel where you can subscribe to stay up to date with new videos www.youtube.com/jamesabbottphoto
To take a look at my landscape photography click here
Subscribe to this blog